Verified Suppliers Wholesale Medical rehabilitation equipment wheelchair power wheel chair for disability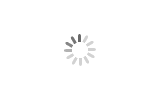 Verified Suppliers Wholesale Medical rehabilitation equipment wheelchair power wheel chair for disability
dayang medical

DY01111

guangdong china

45 day

80000

10pcs
Most Economy Full Aluminum Alloy Power Wheelchair .
Degree Waterproof Universal Intelligent Joystick, Easy Controlling, It Has Power Indicator Light, Power On/Off, Horn, Speed Indication, Speed up and down Buttons.
the Tires Are Solid & Inflatable, Wear Resisting.Plus the Foldable Backrest Makes It Very Compact for Fitting into Car Trunk.
Please Read the Instruction Manual Before Use. This Package Includes the English Manual.
We have been committed to providing good quality medical products wheelchair Manufacturers Wholesale and Custom.New wheelchairs are designed from time to time. We don't sell individuals. If you are engaged in the medical rehabilitation wheelchair industry wholesalers, dealers, trading companies, shops.If you are looking for a wheelchair factory, we hope you will consider us. Our wheelchairs is portability, comfortable configuration and made of durable and Lightweight and safety.