Hospital Drop Arm Toilet Chair For Patients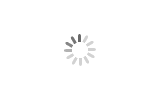 Hospital Drop Arm Toilet Chair For Patients
Dayang

DY02692(2)

Foshan China

35-40 days

2000 pcs per month

20pcs
The monthly supply of commodes could be over 20pcs 40HQ containers, and this number is increasingly year by year due to the expanding of factories. Dayang Medical now having 2 factories,  One is in Changhongling Industrial Park Nanhai District, the other is in Leping Industrial Park Sanshui District. Leping Industrial Park is one of the fifty-three national high-tech development zone in China. The company headquarter in Leping Industrial Park is covering over 80000 squares.
The series of commodes is expanding also according to clients' need. Dayang factory offers R&D service also. If clients get need and offer sample or drawing, technical department would carefully study it and make the sample accordingly. Only after the sample is confirmed, it would be put into production. Satisfaction from clients is always our biggest pursuit.
Hospital Drop Arm Toilet Chair For Patients DY02692(2)
Introduction:
Dayang Medical Hospital Drop Arm Toilet Chair For Patients DY02692(2) makes going to toilet easier for senior and disabled. This toilet chair is a highly functional multi-purpose toilet assisting.
The toilet chair is strong enough with the weight capacity 100kg due to the steel construction. Also the PU seat and arm pad design make those living with inconvenience use the commode chair more comfortable.
The drop down armrest and the detachable legrest help the side transfer from bed to the chair becomes easy. There are four wheels with the toilet chair, making it convenient for the carer transit the users. The wheels are with pedal brakes for safety concern.
Product Description:
Chrome plated steel folding frame
Drop down armrest
Detachable legrest
5" castor
5" rear wheel with pedal brake

Products Parameters:

Wheelchair width

Folding

width

Seat

Width

Rear wheel diameter
Front wheel diameter

Seat height


58cm
32cm
44cm
5"
5"

53cm
Wheelchair height
Wheelchair length
Seat depth
Back height
Weight capacity
Weight
92cm
89cm
44cm
40cm
100kg
12.38kg
Product Detail: