Medical Reclining Wheelchari For User With Cerbral Palsy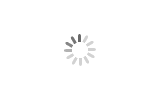 Medical Reclining Wheelchari For User With Cerbral Palsy
Dayang

DY01959LB

Foshan China

35-40 days

2000 pcs per month

20pcs
Guangdong Dayang Medical Technology Co.,Ltd owns hundred of machines and over dozens of producing line, working staff over 500, warehouse with the load around 300 pcs containers orders. Monthly supply order is around 150-200 pcs containers.
Dayang Medical is seeking automatic producing line to shorten the producing time and make the producing procedure more accurate. All these efforts are deligated to satisfy the increasing need of our clients from all over the world.
Medical Reclining Wheelchair For User With Cerbral Palsy DY01959LB
Introduction:
Dayang Medical Reclining Wheelchari For User With Cerbral Palsy DY01959LB is an ideal product taking tender care for user with CP. The wheelchair special design of the pillow frame and the chest support will keep user feeling safe, stable and comfortable.
The other feature of the medical wheelchair makes it stand out in the market is that the design of tilting seat. It avoide users with CP sit on the wheelchair for long time, instead it allows users lying in the wheelchair to ease the uncomfort. The head pillow the chest support and the safty belt all make sure the users with CP safe.
Products Features:
Aluminum wheelchair
Reclining high back
Tilting seat
Detachable armrest
Detachable elevating legrest
Front 6" PVC castor
Rear 16" PU mag wheel
38cm and 44cm seat width available
Products Parameters:
Wheelchair width

Folding

width

Seat

Width

Rear wheel diameter
Wheelchair height

Wheelchair

Length

64cm
35cm
44cm
16"
98cm
106cm
Seat Depth
Backrest height
Front wheel diameter
Seat height
Weight capacity
Weight
39cm
50cm
6"
48cm
100kg
21.5kg
Product Details: