Hospital Manual Care Bed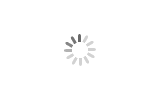 Hospital Manual Care Bed
Dayang

DY2A431

Foshan China

35-40 days

1000 pcs per month

10pcs
Hospital beds are widely used in hospital, but they could be also used at home as well, allowing user to rehabilitate comfortably at home and decreasing the hospital costs. The Dayang Medical hospital manual care bed DY2A431 is a perfect products.

The side railing prevents the patients falling to worsen injuries. It is a support for the patients to get in or out of the beds.The hospital beds is designed to let the back and leg rest by the manual crank system, and for the model DY2A431, it has 2 manual crank systems.

This comes in handy especially when transferring the patients. The capacity with maximum 300kg. The back angle is 0-85° the knee angle is 0-45°. helping to ease the patients' pain.
Hospital Manual Care Bed DY2A431
Standard configuration:
2 sets manual crank system
1 pair aluminium alloy side rail
4 luxurious double protection castor
4 IV stand sockets
1 pcs IV stand
Features:
Back angle:0-85° ± 5,knee angle:0-45° ± 5
Aluminium alloy folding side rails, with eays and safe operation
Luxurious double protection wheels with easy and safe operation
Cold rolling steel bed sheet, with holes for air flow and it is anti-slip
Capacity: ≤ 300kg