Steel High Strength Fold Up Commode Wheelchair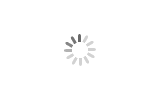 Steel High Strength Fold Up Commode Wheelchair
Dayang

DY02681

Foshan China

35-40 days

2000 pcs per month

20pcs
Dayang Medical Steel High Strength Fold Up Commode Wheelchair DY02681 is a really low-maintenance wheelchair suit almost every user. The heavy duty frame would keep the user feeling secured and comfortable. A smooth ride protected is guaranteed by this design.
The other feature differes from other wheelchair is that it carries a commode, Maintaining balance in the toilet is not easy for those with inconvenience . Be lack of strength can make it difficult to use the toilet without help. The commode added to the wheelchair would help to solve this problem. 

The round pot is with easy cleaning plastic material ,removing the commode pan is a simple task. Just lift the toilet seat and fix the supplied lid to the pan to avoid spillages. The pan can then be cleaned with a suitable disinfectant. Clean the seat and lid with a soft cloth when necessary.
Steel High Strength Fold Up Commode Wheelchair DY02681
Product Description:
Chrome plated steel frame
Flip back Armrest
Detachable legrest
8" PVC front castor
24" solid spoke wheel
Products Parameters:
Wheelchair width

Folding

width

Seat

Width

Rear wheel diameter
Front wheel diameter

Seat height


62cm
27cm

44.5cm
24"
8"
57cm
Wheelchair height
Wheelchair length
Seat depth
Back height
Weight capacity
Weight
88.5cm
100cm
47cm
34.5cm
100kg
20kg
Product Detail: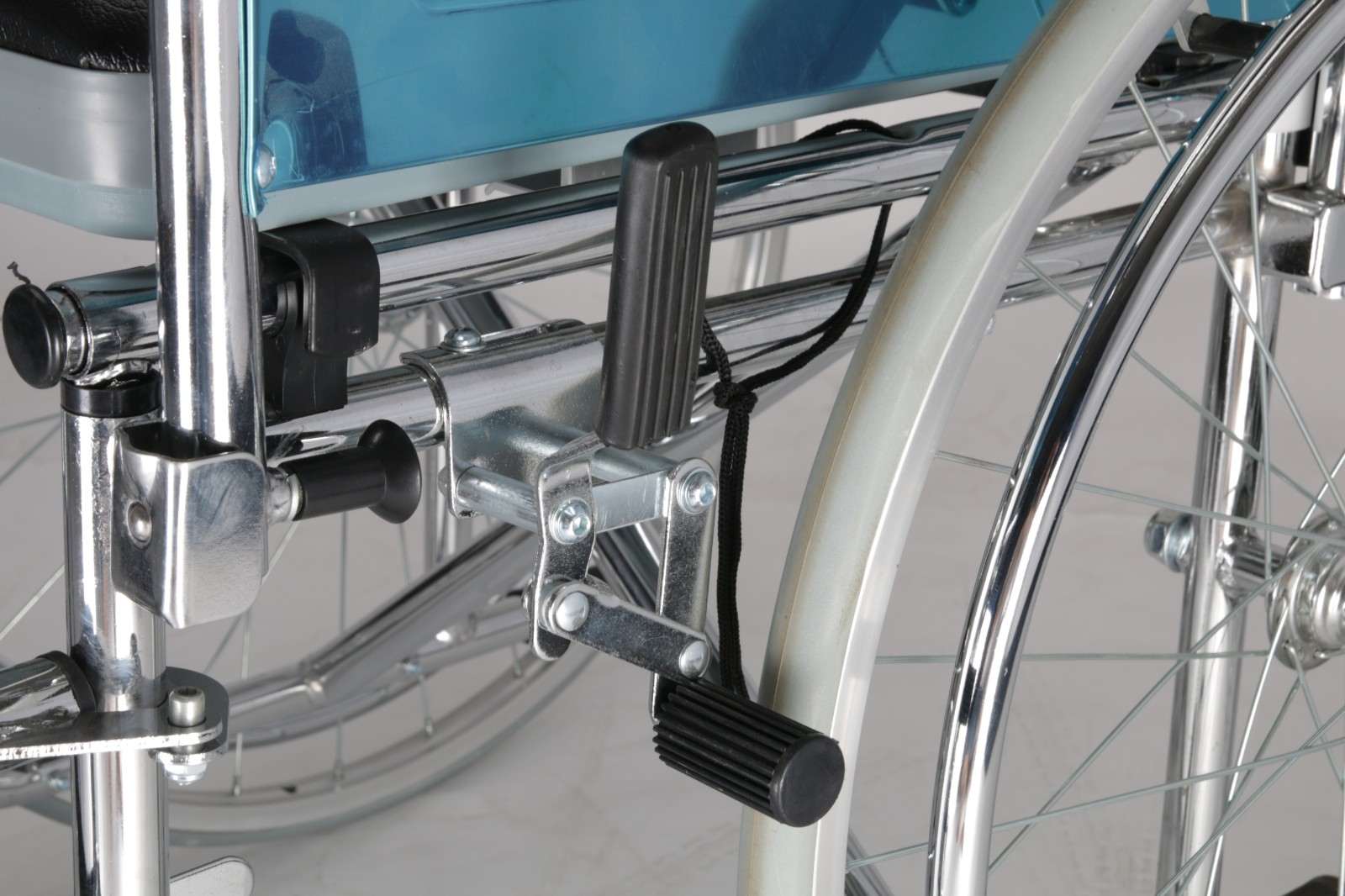 High Strength Wheelchair Chrome Plated Steel Frame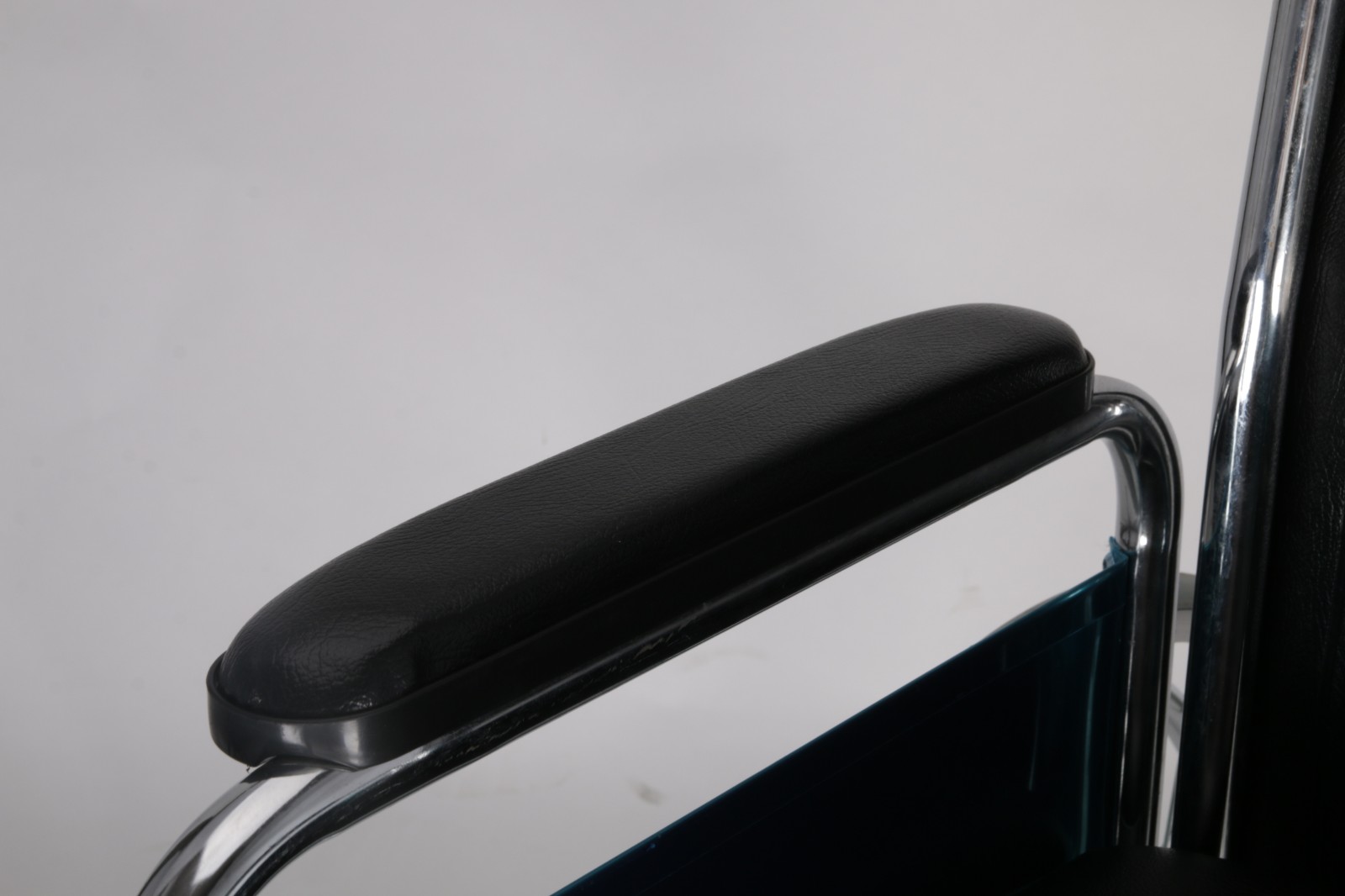 High Strength Wheelchair Flip Back Armrest
High Strength Wheelchair 8" PVC Front Castor & 24" Solid Spoke Wheel